McDonald's Apparel Is Here, So Make Room in Your Closet Next to Your KFC and Pizza Hut Swag
Wear the fries you're jogging for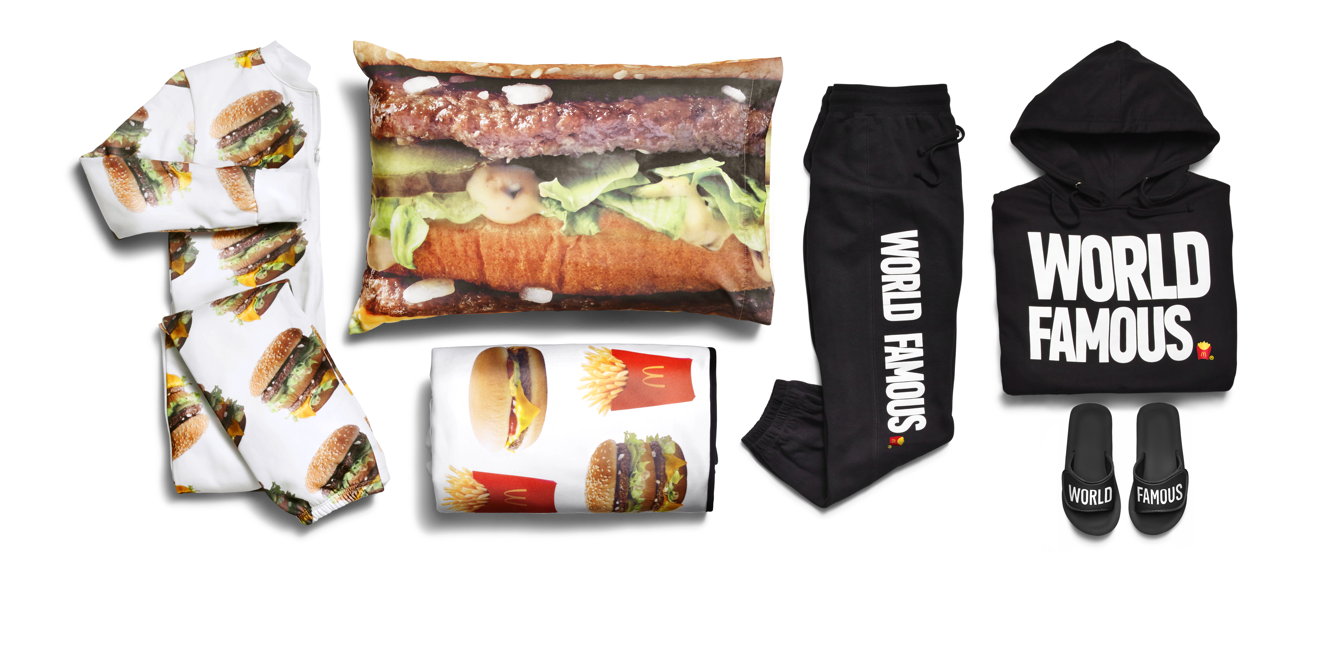 Joining brands like Pizza Hut and KFC, McDonald's is unveiling its own line of apparel and goods: The McDelivery Collection, in celebration of Global Delivery Day on July 26.
The collection is available via the UberEATS app in select countries. And while it's a limited-edition set, don't expect to find anything as vainglorious as a burger-shaped meteorite (à la KFC). Items include a World Famous Fries jogging suit, a Big Mac onesie—wonderful for ironic winks back to youth, though unclear whether it has a handy butt flap—and slippers that read "World Famous."
The items have been artful if redundantly, staged alongside the food that inspired them. Better yet, they're free—for a limited time.
"At McDonald's, we continue to raise the bar for our customers—with new recipes, a fresher look, and now new levels of convenience through McDelivery with UberEATS," McDonald's spokesperson Lauren Altmin tells AdFreak.
"To celebrate, we created the McDelivery Collection, a fun line of items designed to help people savor the delivery experience, whether they're craving a Big Mac snuggled up on their couch or sharing some fries with friends in the park."
McDonald's actually created a line of Big Mac merch back in 2015. But the McDelivery Collection explore